FREE - Google Sheets Cryptocurrency Tracker Template
I have been using this google sheets tracker for over a year now and decided to share it with anyone in need of a free template.
One thing I like about this template is that you can create your own personalized metrics easily with google sheets formulas. You can also track the progress of your portfolio by copying the daily portfolio to an archive on a separate sheet.
If you have any feedback or improvement suggestions don't hesitate to tell me.
Sats and Wei Tracker
The spreadsheet tracks the value of your portfolio based on sat value (bitcoin) and wei value (ether). Very practical to see if you have gained bitcoins/ether or lost some.
Portfolio Overview

Cryptocurrencies Updated Automatically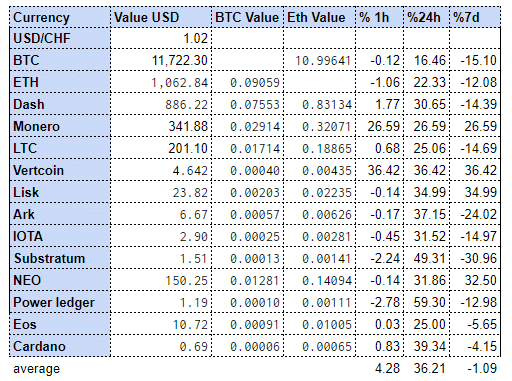 Easily add new Cryptocurrencies
Value USD:  =CRYPTOFINANCE("LTCUSD")
BTC Value:   =CRYPTOFINANCE("LTC/btc")
Eth Value	:  =CRYPTOFINANCE("xmr/eth")
% 1h:	 =CRYPTOFINANCE("ltc/usd", "change", "1h")
%24h:	=CRYPTOFINANCE("xmr/usd", "change", "24h")
%7d:       =CRYPTOFINANCE("ltc/usd", "change", "7d")
Investment and Profit Overview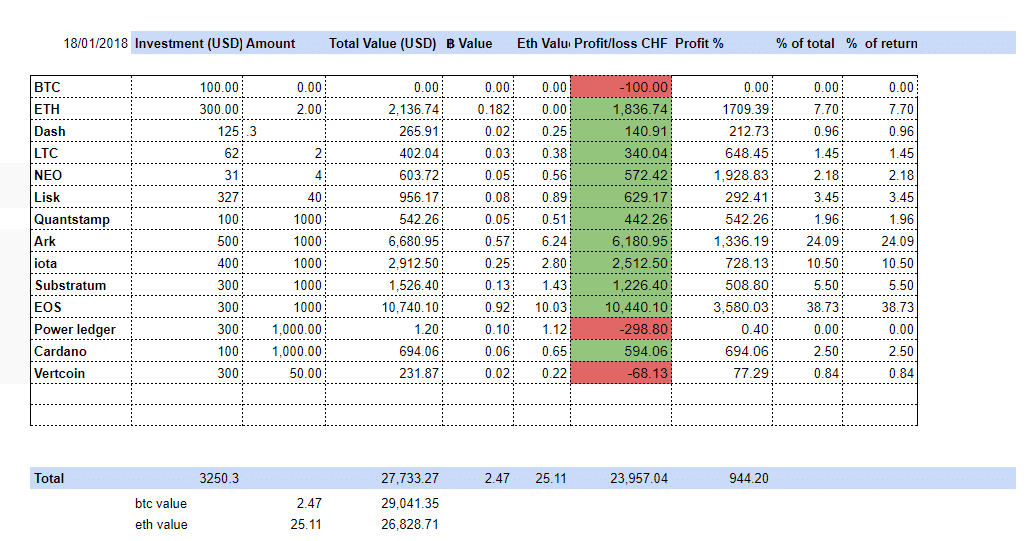 This portfolio is powered by 

 Get the FREE Template below! Just a share away.
How to use this Template
I have received many requests from people to edit the template. However, you need to understand that for everyone to benefit from the template it needs to stay the same.
Make a new copy of the file and save it to your own google sheets folder.
The gif below explains the process