About Solume.io
Solume.io is a Social Media analyzer.  With this tool you can get an overview of what cryptocurrencies are trending on social media.  This tool allow you to  see the following metrics of each coin or ico:
Price
Price Change 24h
Social Volume & Sentimen 24h
Social Volume Change 24h
Sentiment Change 24h
Social Volume Trends Chart
Social Volume Change
Social Volume Metric is the amount of mentions of a selected coin. This metric uses posts and tweets from Reddit and Twitter. Soon futher channels will be added to the volume algorithm such as Telegram, Bitcointalk, Facebook  and Blogs.
Sentiment Change
Sentiment is based on the positivity or negativity of the specific posts.  Solume's algorith analyzes the good/bad word ratio and calculates how positive or negative the posts are.
Social Chart
A price line and Social Volume are overlayed for each coin. You just need to click on any coin and you will be greeted with this useful graph.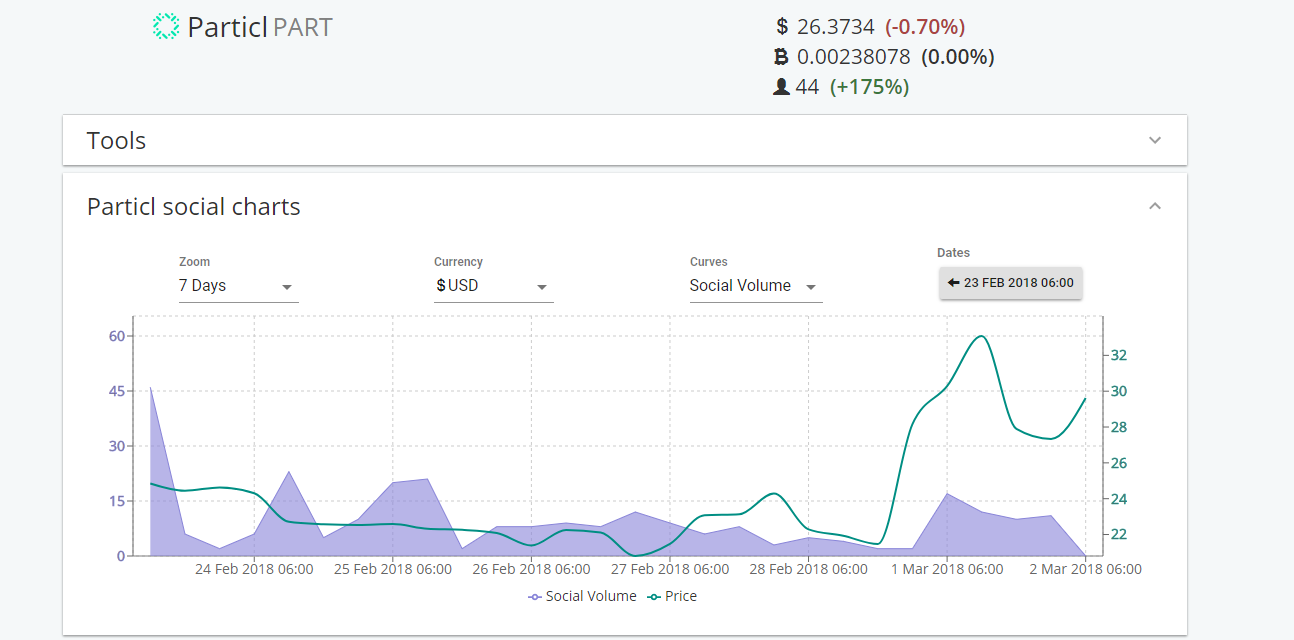 Curve based on Sources

Curve based on Sentiment
Social Volume and Price Alerts
In the premium plans you can set alerts for specific coins.  In the fixed plan (30$/Month) you can add influencer rankings and Geo based insights.

Solume on Telegram
A useful addition are the automatic alerts on Solume's telegram
Thoughts about Solume
In my opinion it is a useful tool to see what is trending at the moment. It can also explain why some coins experience a large price hike. However, it is important to take these social volume information with a bit of scepticism. It is not new that a multitude of bots roam the cryptosphere upvoting and creating posts to increase the popularity of a coin to get people interested in it.
Competition