What is Cash App and how does it work?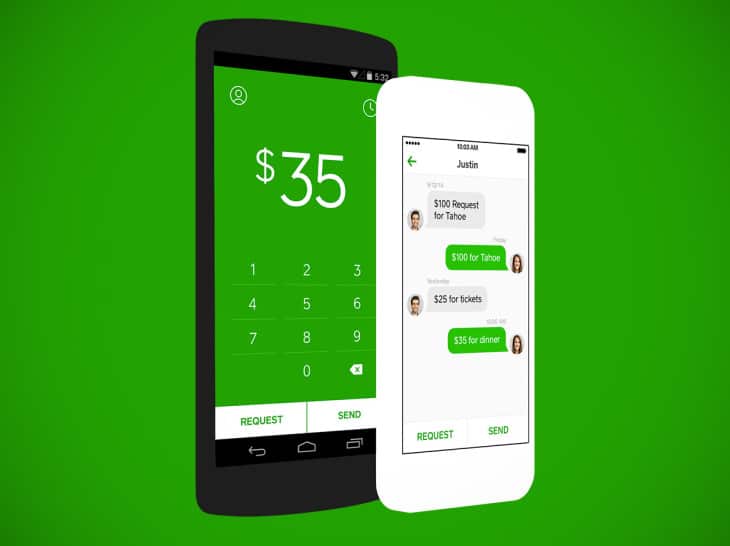 Cash app is a mobile application that allows you to send and receive money instantly. It is a payment  that allows for direct person to person payments just using your mobile phone. 
Cash App also allows users to receive direct deposit payments, ACH as well as buy Bitcoin, Ethereum and other cryptocurrencies. The Cash App also allows users to buy and sell stocks. 
As you can see you have a lot of possibilities in a single mobile application it's great, right?
How does Square cash app make money?
Companies that accept cash app payments need to pay a 2.75% fee on top of each transaction amount. 
How to use the Cash app?
You need to install the Cash app on your mobile phone first. You can find the Android version on the google play store and the apple version on the app store. 
As soon as you have installed Cashapp, you can choose a unique username that is called a $cashtag. People can send you money by using your unique cashtag. 
Before you can send money you need to fund your account with a debit card that is linked to an existing bank account. 
How to install the cash app
You can watch this video on how to install the Cash App and this video on how to make a Cash App payment. 
Cash app apk
You might be looking for the Cash app apk for your android device. I highly recommend that you either use a VPN to access the google playstore to download Cash App from a trusted source. If you download the apk from an untrusted source then the risk is high that your mobile phone gets hacked. 
Cash app for iPhone
You can find the cash app application for the iphone by either going to the cash app website and clicking on the apple option there. You can find the website here. Or you can directly go to the apple app store by clicking here.
How do I log into my cash App account?
You can login to your Cash App account by using either
mobile phone number

Email account
If that doesn't work make sure that you are using the correct phone number. With this information you can head over to the cash app login page here. 
How do I recover my Cash App Account?
You can try the following options if you can't login to Cash App. The number one mistake that happens is that users create a login with another phone number or another email address. Check and see if you can login with another Email address or Phone number.
If you want to merge your accounts you can do this by: 
Clicking the profile icon on the Cash App home screen

Select Personal

Add missing phone numbers or Email addresses
What should you do if you don't have access to your old Email address or phone number? Then the only option for you is to create a new account with your current Email address or phone number. 
Click on Profile on your home screen, select the support option and select 'can't access my account'
Cash App Fees
There are a few instances where Cash App charges their users fees when sending money. 
When you make a payment using a credit on the Cash App. Then you will need to pay an additional 3% on top of the amount. 
If you want a bank transfer to happen instantly then you will need to pay an additional 1.5% on top of the amount you want to deposit on your bank account. This option should only be used if you are in a hurry and need the money as soon as possible. Otherwise the bank transfer from Cash App to your bank takes 2 to 3 business days and is completely free. 
Companies that want to accept Cash App payments need to pay an additional 2.75% per transaction. Similar to when accepting credit card payments. 
Is Cash App safe to use?
In my opinion it is safe for smaller amounts of money. You need to be aware if someone gains access to your account, your email address or your phone then they can steal your money. 
Cash App has a few guidelines on what to do if your account is compromised. If they suspect that someone is performing fraudulent transactions with your account then they can freeze your account. 
If you notify us of a security concern regarding your Cash Account, or if Square has grounds to suspect a fraud or security threat to your Cash Account, we will contact you using the designated email or mobile number registered to your Cash Account.
It is definitely not the safest form of payment as your account is as safe as your security precautions. The company can close your account at their descretion. They can charge you more than you expect. That is the risk you have to consider when dealing with a third party that is in charge of your money. That is why I personally prefer cryptocurrency. 
You need to think about what your priority is. Do you want to have an easy way to send money but it doesn't matter that it is the safest? Then cash app is for you. If you want the safest way to send money. Then I'd suggest finding another way. 
However, I strongly urge you to read through the reviews from other Cash App users on the website trustpilot uk. Unfortunately many of the reviews on Cash App do not inspire confidence as you need to trust a third party with your money. 
For example the user Kim miles complains about inexplicable refunds. You can read what he wrote in the screenshot below.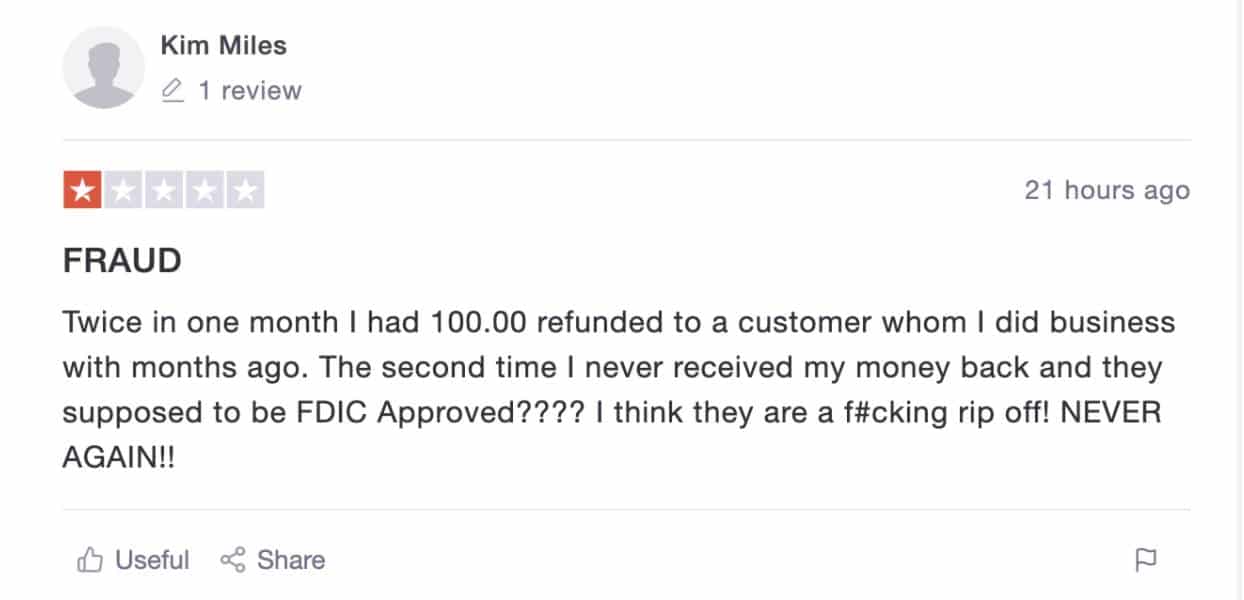 Raphael is also not happy with the service. You can read his complaint below. 
Cash App Bitcoin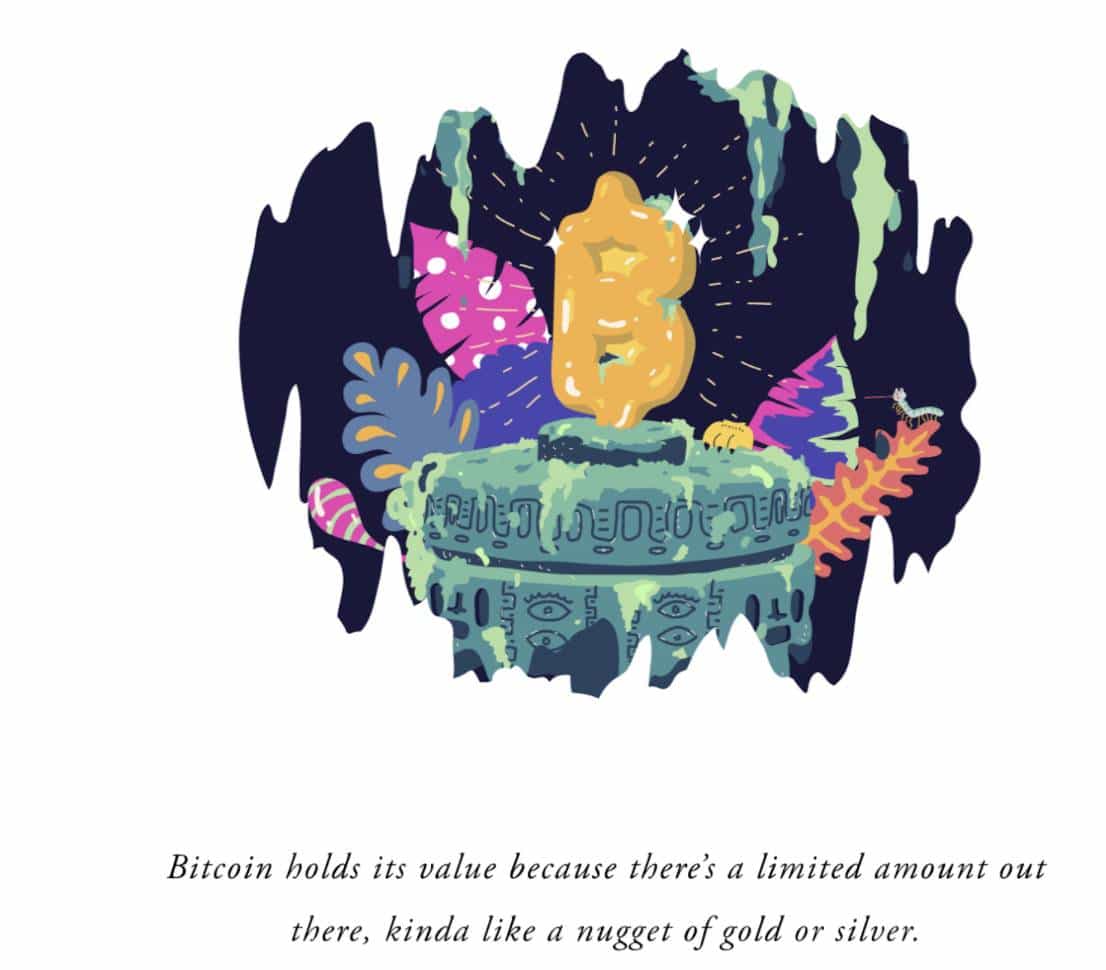 You might be wondering: 'Does the Cash App have a Bitcoin Wallet?'
Cash app is one of the easiest ways to get started with cryptocurrency and buying your first Bitcoin. Remember you don't need to buy a full Bitcoin but you can buy a very small amount. With Cash App it is very easy to buy and sell BTC (Bitcoin) straight from the Cash App balance. 
You can read more about buying Bitcoin with Cash App on their Bitcoin landing page.
Please be aware that buying Bitcoin with Cash App is not the cheapest way. Keep on reading to find out how much the fees are. 
Cash App Bitcoin Fees
Initially Cash App was a bit sneaky. They said that you could buy Bitcoin on Cash App without paying any fees. The thing is, they were sneaking in a fee into the spread. Now you might be wondering what a spread is? 
Well to put it simply, the price that Bitcoin is displayed on their App is a bit higher than the current market price when buying Bitcoin. The price will also be a little bit lower when selling Bitcoin for USD. 
However, now they have changed their strategy and become a lot more transparent. They now have a variable fee. 
For smaller Bitcoin purchases below 10$ the fee is 0.99$

50$ to 200$ the fee is 2.99$

and for more than 200$ the fee is 1.49%
That means if you want to buy larger amounts of Bitcoin then Coinbase is a much better option. 
How to buy bitcoins with cash app
Buying Bitcoin with the cash app is a very simple process. You can watch this video that show you how to do it in just 2 minutes.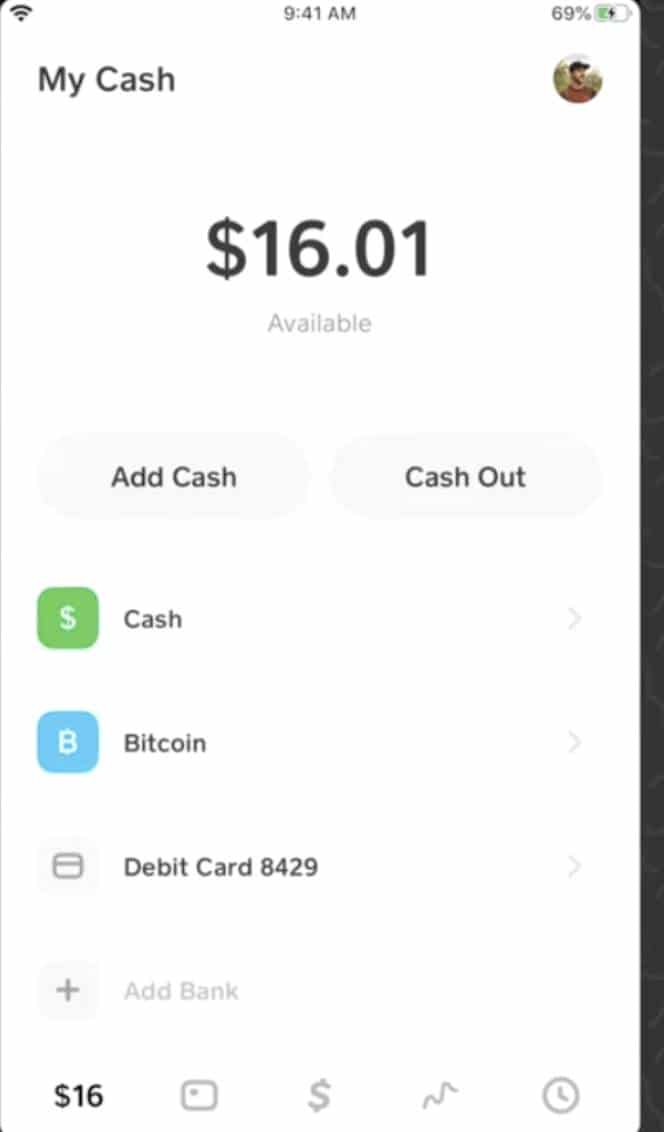 Click on Add Cash to add cash to your Cash App wallet. As soon as you have cash on the app you can click on Bitcoin. This will show you the Bitcoin price. You can then just click on the 'buy' Button which can be seen in the next screenshot.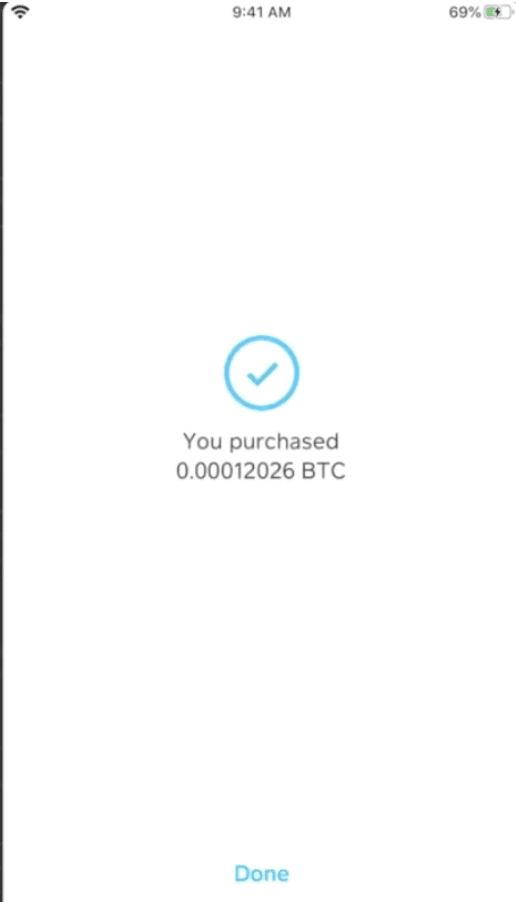 As soon as you clicked the buy button you will get a slider that let's you chose the dollar amount that you want to buy.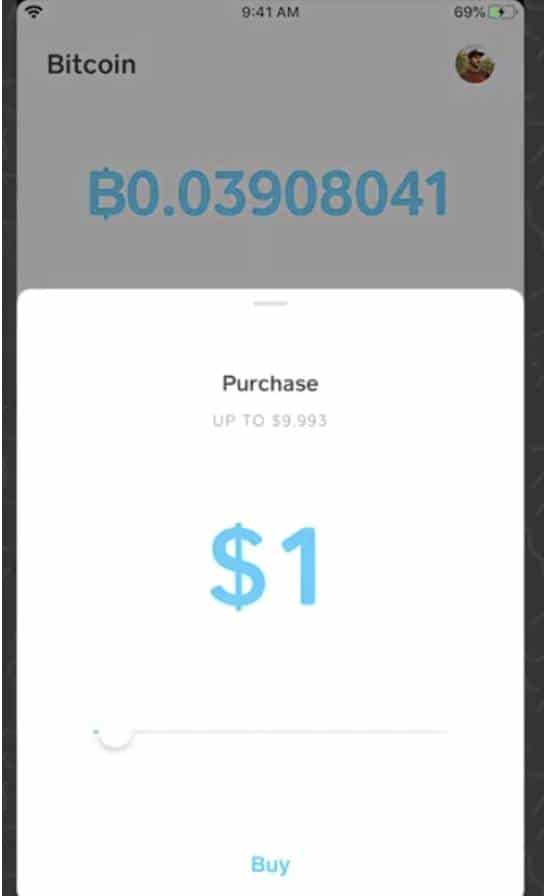 You can either use the slider or type in the amount that you want.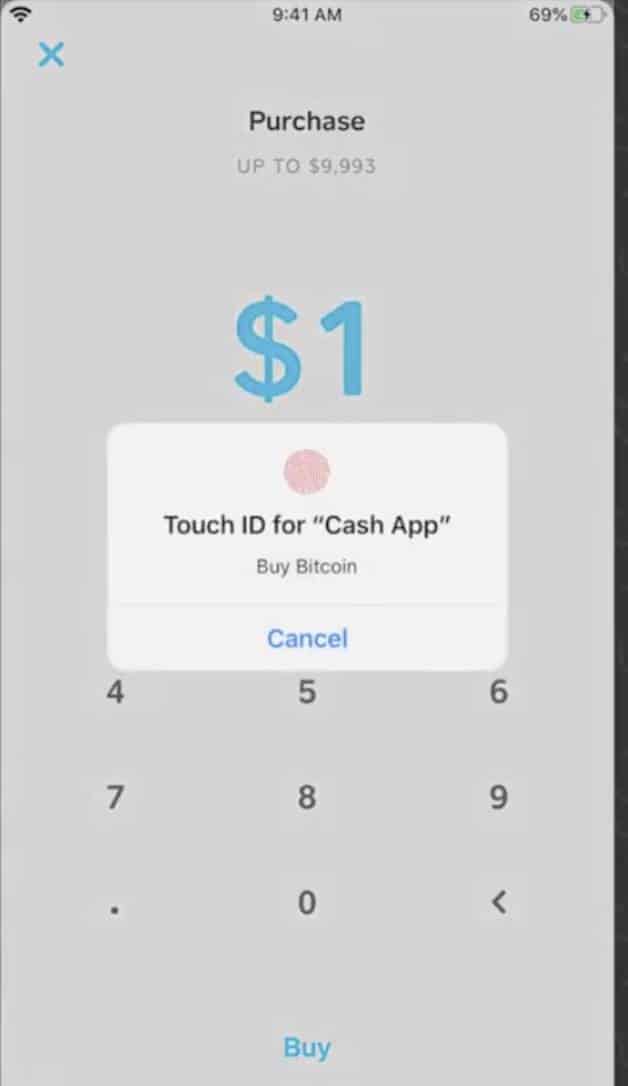 As soon as you have done that, you need to click on buy and confirm with touch id , fingerprint scanner, or passcode to finalize the purchase.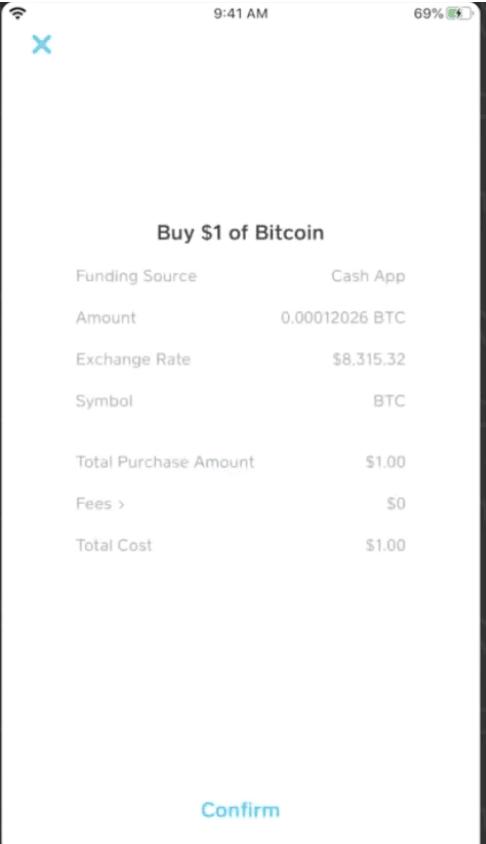 Hit confirm. You get a summary of the transaction with the fees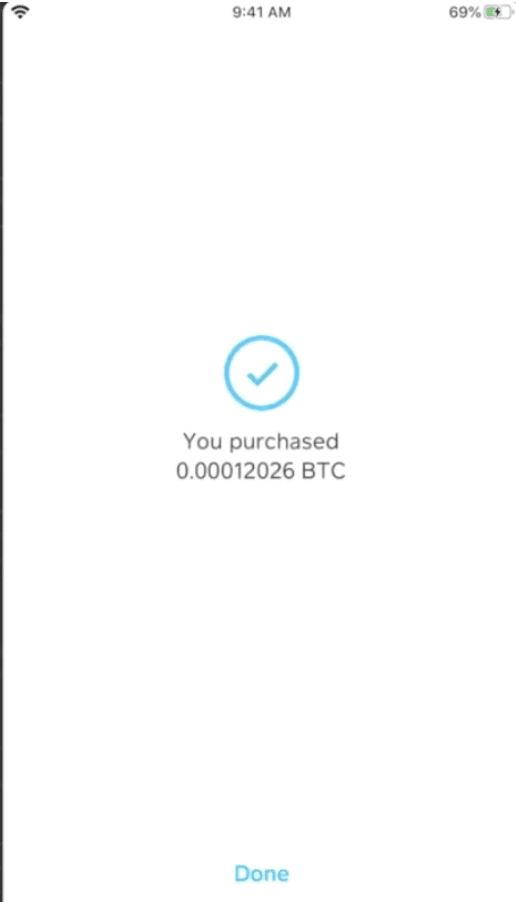 How to get your money off the cash app
This is a very easy process. 
Click on Balance on your Cash App 

Click on Cash out

Select the amount you want to withdraw

Select how fast you want the withdrawal to you account to be. (Beware of the fees when chosing an instant withdrawal)

Confirm with Pin or fingerprint scanner
Do you need a bank account to use cash app?
You don't necessarily need a bank account to use the Cash App. The Cash Account comes with a Visa debit card. It's called a Cash Card. This card can be used to pay for goods in the US. This is one way to use the Cash App without needing to connect your bank account or other credit cards. 
What if I don't have a bank account for cash app?
You don't need a bank account. Read the previous section that explains how the Cash App account works. 
Coinbase vs cash app
I wrote an entire blog post comparing the cash app with coinbase and coinbase pro here. 
How do I transfer bitcoin from Coinbase to cash app?
This is a relatively easy process. I highly recommend watching the following video that explains in detail how you can send & receive Bitcoin using the Cash App. 
Is it safe to buy Bitcoin from cash app?
In my opinion it is as safe as your security. What is highly recommended is that as soon as you have bought a high dollar amount of Bitcoin or other cryptocurrencies you should store it on a hardware wallet. 
This goes with all exchanges. That is where the quote 'Not your keys not your Bitcoin'. The premise of digital cryptocurrencies is that you become your own bank. If you keep all your cryptocurrency on an exchange or a mobile wallet like the Cash App, then the risk is a lot higher that either a hacker accesses your account or that the third party freezes your account for one reason or another. 
Move your cryptocurrency to a hardware wallet as soon as possible if you want to hold crypto as a long term investment.