What is Binance?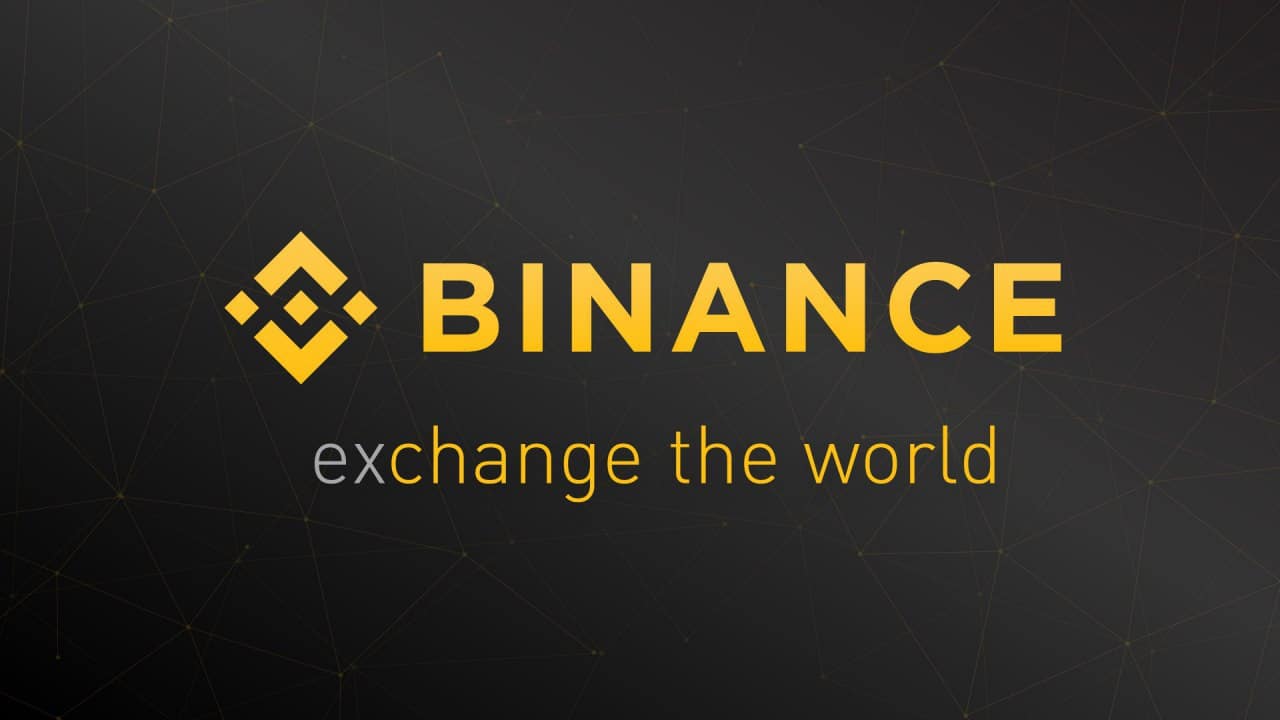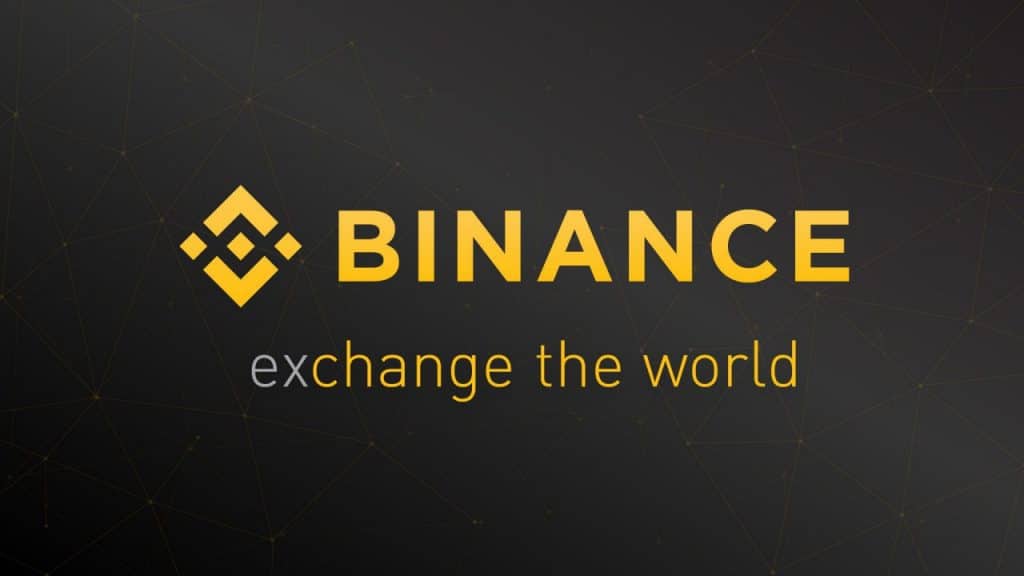 The name "Binance" is based on a combination of the words binary and finance. Binance is a crypo exchange platform. It is an online platform where you can exchange one cryptocurrency for another cryptocurrency. In other words, depending on the exchange, it is either like a stock exchange or a currency exchange. Binance is not only limited to crypto to crypto trading , it also offers fiat to crypto trading, as well as buying Bitcoin and other cryptocurrencies with a credit card. Binance had been always reliable on reporting the exchange's volume. Binance keeps growing and leading the cryptocurrency ecosystem. By no doubt, Binance had become the leading exchange in matters of cryptocurrency trading.
Is Binance a safe exchange?
it is indeed important to choose an exchange with good security. Binance has always made some security measures that act as the emblem of trust. Some indicators that Binance is following security best practices are:
Binance provides proof of coins in cold storage.

all new users must verify their identity and location before depositing

Binance offers and encourages customers to use two-factor authentication

the operators resist and reason with regulator demands on how the exchange should be run.
Is Binance a wallet or exchange?
Binance is an exchange where users can trade cryptocurrencies. They support many of the most commonly traded cryptocurrencies. Binance also provides a crypto wallet for its traders, where they can store their electronic funds. Binance has its own token currency, Binance Coin. The exchange also has supporting programs that help traders make investment decisions. To start trading, You have to complete the necessary KYC requirements. Upon successful trading account creation, you can add cryptocurrency funds to their public wallet address provided by Binance to start trading.
Is Binance a good investment?
It is very important to assess whether the asset you've invested in will go back up in the long run. Binance Coin has a bunch of good things going for itself, and it should be a decent -to- good investment as long as you don't mind betting your money on the exchange itself doing well. Currently, with the exchange being one of the largest crypto exchanges and the company expanding into several branches of crypto development while also pushing for general adoption as much as it can, it's difficult to think any investment made on BNB might lose its value in the short term. Therefore, Binance Coin is a recommended cryptocurrency to add to your portfolio. Do note that, just as with any other cryptocurrencies, owning BNB will mean you'll need to be wary not just of the BNB prices, but the whole crypto market. Its relative stability and the promising future for both the company and its blockchain makes it a good choice for crypto investors, both new and experienced.
How do you make money from Binance?
There are two easy ways of earning from Binance platform:
STAKING: Staking is essentially a less resource-intensive alternative to mining. It usually involves keeping funds in a suitable wallet and performing various network functions (such as validating transactions) to receive staking rewards. The stake incentivizes the maintenance of the network's security through ownership. Staking can be an excellent way to increase your cryptocurrency holdings with minimal effort. However, some staking projects employ tactics that artificially inflate the projected staking returns rate. It is essential to investigate token economics models as they can effectively mitigate promising staking reward projections. Binance Staking supports a wide variety of coins that will earn you staking rewards. Simply deposit the coins on Binance and follow the guide to get started.
AFFILIATE PROGRAMS: Some crypto businesses will reward you for getting more users onto their platform. These include affiliate links, referrals, or some other discount offered to new users that are introduced to the platform by you. If you have a larger social media following, affiliate programs can be an excellent way to earn some side income. However, to avoid spreading the word on low-quality projects, it is always worth doing some research on the services beforehand. If you are interested in earning passive income with Binance, join the Binance Affiliate Program and get rewarded when you introduce the world to Binance!
How long does it take to send BTC to Binance?
But before knowing that, it is imperative to understand what factors affect the transaction time of Bitcoin. And there are primarily two factors, namely:
Load on Bitcoin's network

Transaction fee attached to a BTC transaction
There is a fixed computational time of 10 minutes which the miners take to mine a valid Bitcoin block. Assuming your transaction is included in the block and mined, you will get the first confirmation in 10 minutes and other five confirmations in the next 50 minutes. 
What coins are on Binance?
Binance being a crypto exchange platform, listed number of cryptocurrencies. It supports trading in more than 150 coins, including popular ones like Bitcoin, Ethereum, Litecoin, and its own native BNB tokens, and the list continues to grow.

What coin can you stake on Binance?
Binance now supports staking for several PoS coins, including Stellar (XLM), Algorand (ALGO), NEO (GAS), Ontology (ONG), VeChain (VTHO), Tron (BTT),  Komodo (KMD), Stratis (STRAT), and Qtum (QTUM). Simply hold these tokens on Binance and start earning rewards today
Staking is the process of holding funds in a cryptocurrency wallet to support the operations of a blockchain network. Essentially, it consists of locking cryptocurrencies to receive rewards. In most cases, the process relies on users participating in blockchain activities through a personal crypto wallet, such as Trust Wallet. The concept of staking is closely related to the Proof of Stake (PoS) mechanism. Here is the working mechanism of pos.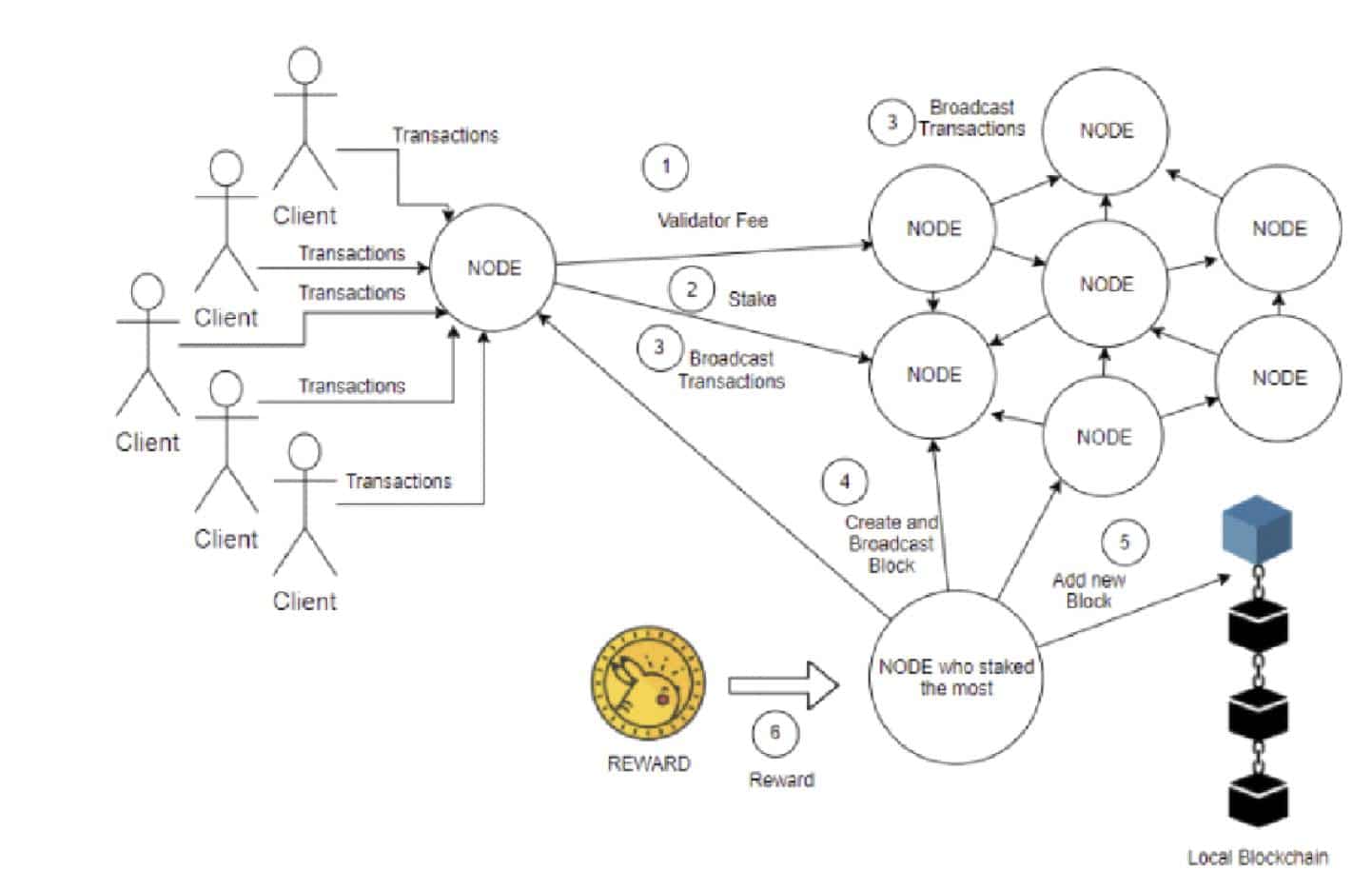 What is Binance lending?
Lending is a completely passive way to earn interest on your cryptocurrency holdings in Binance platform. Binance is a lending platform that allow you to lock up your funds for a period of time to later collect interest payments. The interest rate can either be fixed (set by the platform) or set by you based on the current market rate. Some exchanges with margin trading have this feature implemented natively on their platform. This method is ideal for long-term holders who want to increase their holdings with little effort required. It is worth noting that locking funds in a smart contract always carries the risk of bugs. Binance Lending offers a variety of options that let you earn interest on your holdings.
How do you lend Bitcoin on Binance?
With Binance Savings, you can choose from a wide suite of crypto saving options. Available in Bitcoin (BTC). Binance Savings products helps maximize your benefit. Just hold your funds in the Binance Savings product you are subscribed to and grow your wealth with accruing interest. Interest will be distributed to you every day (for Flexible Savings) or on the redemption date (for Locked Savings) automatically.

What is Binance BNB coin?
BNB powers the Binance Ecosystem and is the native coin of Binance Chain. It has several use cases:
you can use it to pay for trading fees on the Binance Exchange;

you can use BNB to participate in token sales hosted on the Binance Launchpad;

more and more vendors are accepting BNB as a payment method; 

BNB is also used to power the Binance DEX (Binance Decentralized Exchange)
What is Binance coin used for?
you can use BNB to pay for your travel expenses, buy virtual gifts, and much more. But let's take a look at how BNB can help you with trading fees. When trading on the Binance Exchange, each trade will incur in a standard fee of 0.1% (trading fees are determined by your monthly trading volume and BNB holdings).  You can either pay the trading fees using the assets you are trading or you can pay for them with BNB. If you choose to pay in BNB, you will get a special discount on your trading fees. Therefore, if you trade a lot on Binance, you should consider getting more BNB and using them to pay for your fees. Keep in mind that the deduction for trading fees follows a specific schedule, so make sure to check the current spot trading Fee Schedule. It's also worth noting that the Binance Futures platform follows a slightly different Fee Schedule. BNB still has a lot more for the future. 
How can I buy Binance coin?
Binance Coin can't be bought just anywhere, although a few large exchanges do allow for it. In this case, I will explain the process of purchasing BNB via eToro. The process is simple, as eToro is known for being a relatively easy exchange to use. It goes as follows: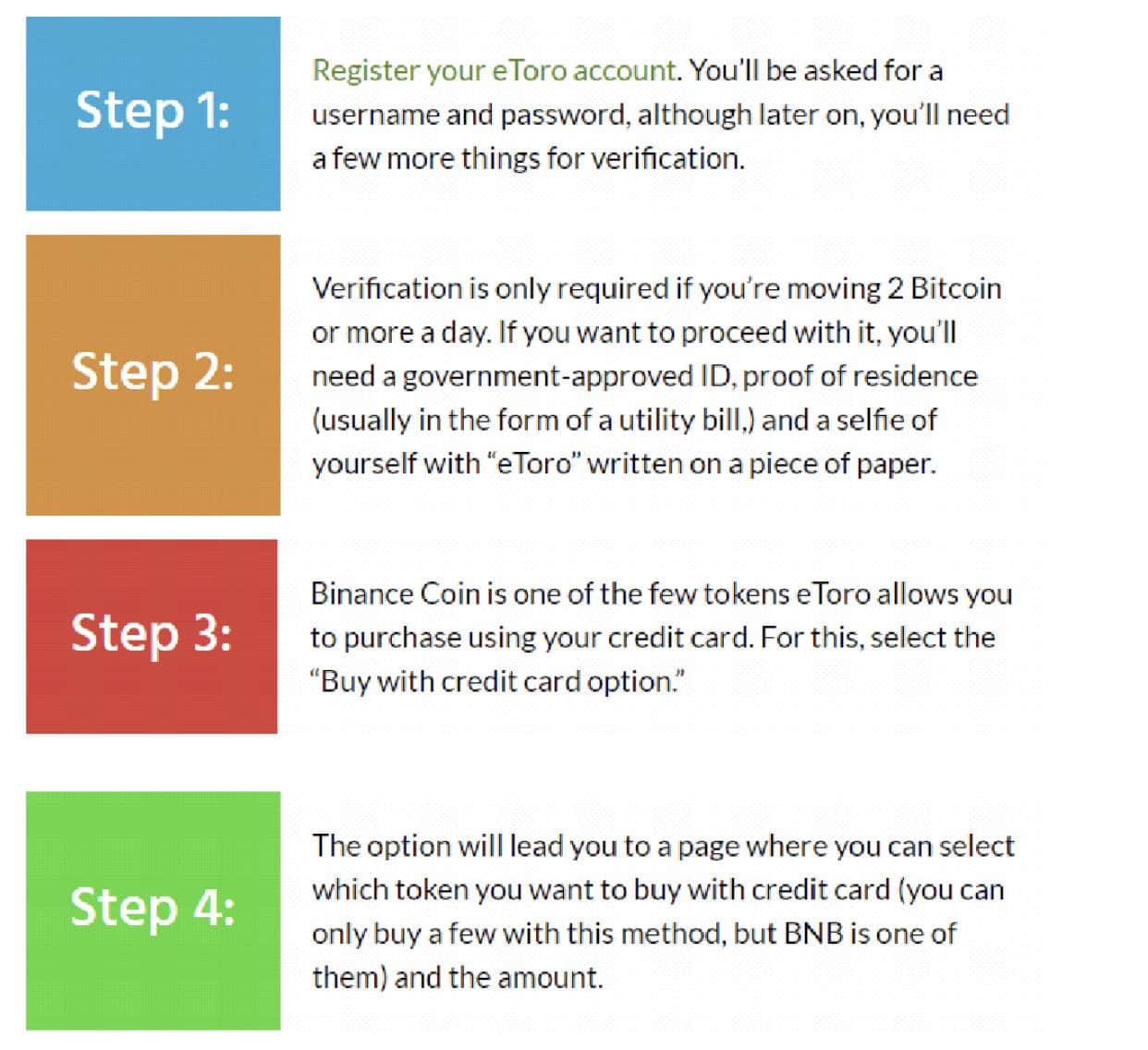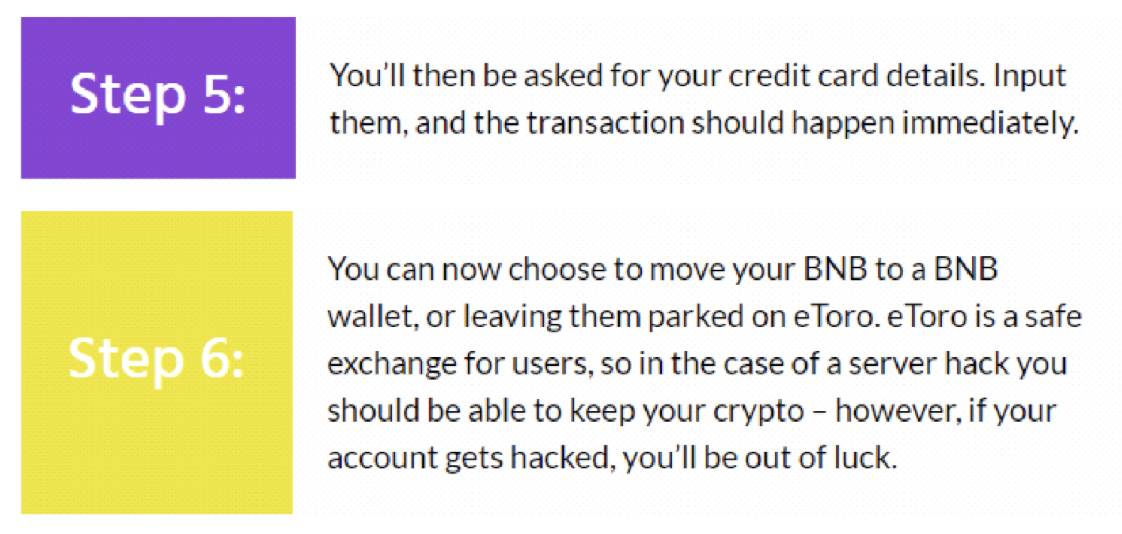 What is the volume on Binance?
Volume, or trading volume, is the number of units traded in a market during a given time. It is a measurement of the number of individual units of an asset that changed hands during that period. Each transaction involves a buyer and a seller. When they reach an agreement at a specific price, the transaction is recorded by the facilitating exchange. This data is then used to calculate the trading volume. Trading volume can be denominated in any trading asset, such as stocks, bonds, fiat currencies or cryptocurrencies.
This was the exchange volume of Binance during 2019.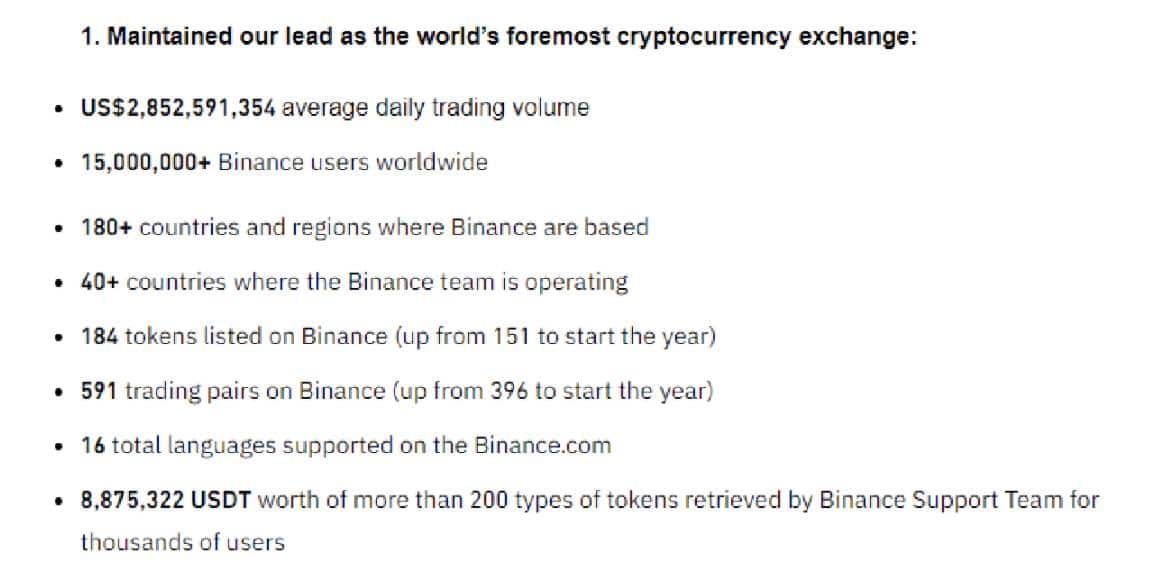 What is the best volume monitor?
With Cryptolume, you can now find moving cryptocurrencies on Binance faster than ever before. We do this by collecting data from the exchange in real-time and then running calculations on our backend to produce statistics that will save you hours in trading. The Exchange Summary tool (Exchange Explorer) allows you to see a table view of what's happening with every cryptocurrency on Binance. This allows you to sort via different candle timeframes such as 5 minutes, 15 minutes and so on. You can sort by metrics such as Volume, Price and even RSI. You can also see the current live order book statistics to see how many buyers and sellers are in each coin, all through a glance by using our table structure. Comparing this alongside monitoring volume through the various timeframes, gives quick ideas of where the market is moving.
Does Binance have trading fees?
Binance charges no fee to deposit any cryptoasset. Binance offers trading pairs with BTC, ETH, and USDT, but not fiat. So you'll first need to use an exchange like Coinbase or Kraken to swap your fiat for crypto. Then you can deposit your crypto on Binance for free.
The base fee for trades on Binance is 0.1% for makers and takers. You can reduce that by 25% (that is, to 0.075%) if you hold BNB on Binance. If you hold BNB, Binance uses that for your fee by default. You can turn that setting off if you wish, so it's a good idea to check periodically to make sure it's still on. Also, Binance plans to phase this discount out over the next few years, with the discount dropping to 12.5%, then 6.75%, then zero.
The other way to reduce your Binance fees is to increase your trading volume. Binance offers eight levels of fee discounts (VIP 1-VIP 8) depending on your 30-day trading volume (as measured in bitcoin). Each level also comes with a requirement that you hold a certain amount of BNB. To qualify for the first level (VIP 1), you need to trade at least 100 BTC in volume over 30 days and hold at least 50 BNB. This drops your maker fee to 0.09%, and your taker fee remains at 0.1%.
What is the Binance withdrawal fee?
You should generally take your crypto off of exchanges as soon as possible. When you withdraw from Binance, you pay a flat fee in the asset that you're withdrawing. Each asset is assigned a different fee. For example, the fee to withdraw any amount of ether is 0.01 ETH. For most assets, the withdrawal fee equals one-half the minimum withdrawal amount. So you'll pay less in fees if you minimize the amount of withdrawals you make for each asset.
Binance price prediction 2025?
Binance Coin price will increase according to the predicted data. The source claims that BNB coin is a profitable investment. In 2020, the coin price will double to $30.7. In 2025, the price will not go bullish. One BNB will worth $50.8.
Binance price prediction 2030?
Similar to 2025, if BNB actually survives to see 2030, that would mean Binance is still strong, crypto user numbers are increasing which would all lead to the token being worth at least 10-100x than its hitherto all time high. That would mean BNB would cost $150+ per coin.