Getting started with Bitcoin doesn't need to be difficult.
Even though it is good to read about the technology and understand what cryptocurency one is buying. Learning by doing is in my opinion the fastest way to learn. That is why in this post you will understand what the differences are between coinbase, coinbase pro and cash App.
You can start by buying small amounts of Bitcoin so that you can learn about wallets and sending cryptocurrency.
Even though this is only the tip of the iceberg it's important to start with baby steps. 
Buying Bitcoin is a steep learning curve
Starting with Bitcoin and Cryptocurrency is tough. Everyone is telling you what to buy and where to signup.
It's definitely not easy as a new beginner in this space with all this new technology thrown at you, being scared of scammers trying to help you or the various get rich quick schemes.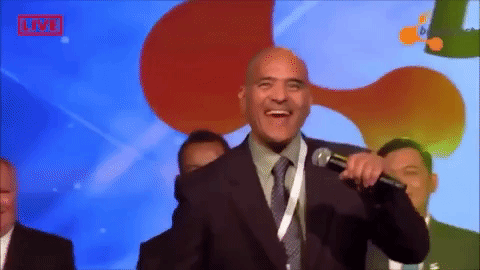 It is easy to be overwhelmed at the beginning. I remember how it was when I started buying my first cryptocurrency in 2015. I know this sounds as if I were exagerating but I would tripple check each address before sending and each transaction felt like a complex operation.
With so many different ways to buy Bitcoin I want to share with you three quick and easy ways where you can buy Bitcoin from and highlight the main differences. 
This will hopefully help you make your decision easier in chosing which platform to use. In order not to appear biased and for full disclosure, this video is neither sponsored nor are there any affiliate links in the description. 
Let's get started. 
Coinbase vs Coinbase Pro vs Cash App
All these companies are insured and very easy to setup and verify with and easy to use design. Due to its simplicity Cash App is a little easier to use out of the 3. All 
these methods require AML/KYC verification, cash app delays this until you withdraw the BTC.

Pros
Easier to Use than coinbase pro.
It Allows you to lock in a price (but have to wait ~1 week) for your Bitcoin to be released which is helpful during a bull market.
Cons
Coinbase has upset some of the Bitcoin community for supporting scams and insider trading= ~1 week delay on withdrawing Bitcoin, more complex to use than cash app, highest fees with 1.49 % bank transfer and 3.99% debit card fees, overcharges on withdrawal fees or onchain transactions

Pros
Lowest fees of the 3 when you use a buy limit order = 0.5%, unlike coinbase pays for your onchain withdrawal fee(But the week delay(~2 days SEPA in EU) on fiat arriving preventing buying can make you lose BTC unlike the other 2)
Cons
Same cons as before ~1 week delay(~2 days SEPA in EU) on depositing fiat with bank transfers before you can buy BTC, most complex to use of all 3

Pros
Easiest to use of the 3, Best alignment with Bitcoin politically, Allows you to lock in the price immediately and withdraw quickly(once verified), 
Cons
Only available in USA, despite having no fees their spread is slightly wider thus making them slightly more expensive that coinbase pro typically. That means the bitcoin you want to buy will be more expensive on Cash App than on coinbase or coinbase pro. 
Cash App charges no fee but has a larger spread of ~1.6% compared to coinbase pro on average. Thus you will pay 1.45% more than coinbase pro. The retail side of Coinbase allows you to buy with 1.49% with an ACH but will typically make you wait a 7-10 days to withdraw your BTC.
This rate might seem cheaper than cash app but their spread is different in the retail side(coinbase.com) thus it comes out to around the same rate or slightly worse than cash app. _