Ichimoku Cloud Settings for Tradingview


I really enjoy using the ichimoku cloud which is also known as the ichimoku Kinko. It is a very powerful trading tool.
I will show you the ichimoku cloud crypto settings you need to use for tradingview. The crypto settings are a lot different than for the traditional ichimoku cloud used in the stock market.
Tradingview is a powerful tool with loads of indicators.  You can signup for a free account. I highly suggest that if you plan in investing larger sums of money in the crypto market.
Here is a beginners guide to tradingview
So without further ado, let's begin with the crypto ichimoku cloud settings:
Tradingview Ichimoku Settings
Log in to tradingview with your account
Click on "Indicators"

Search for Ichimoku cloud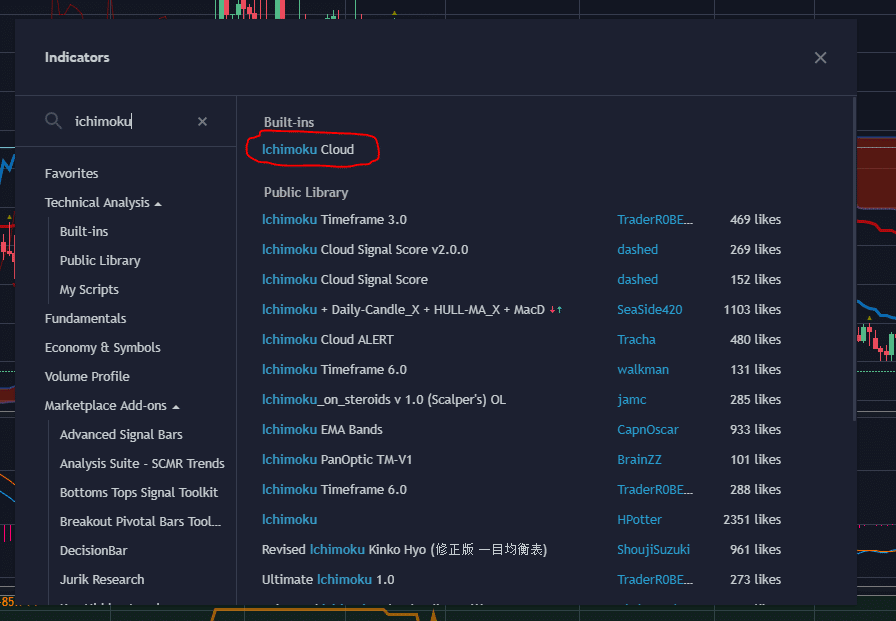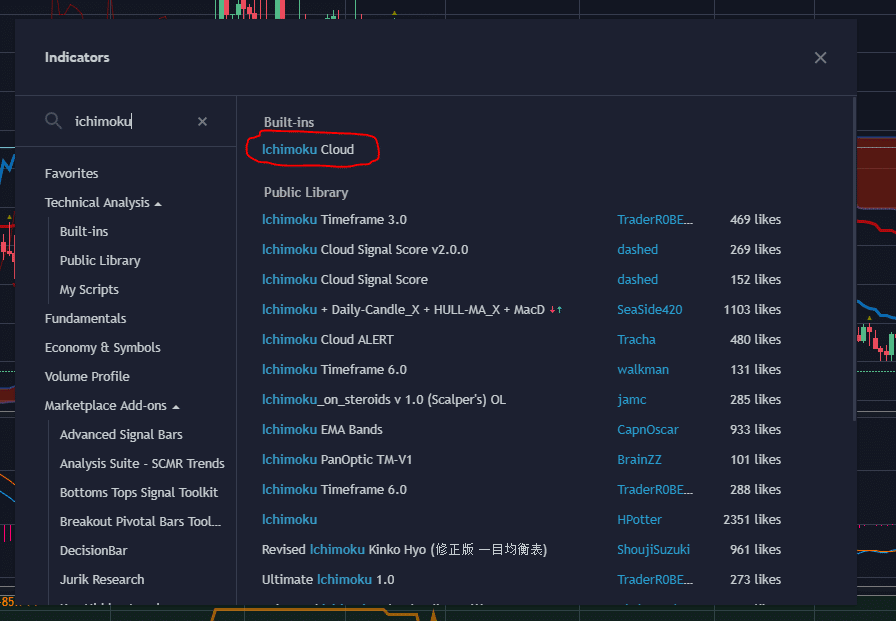 These are my personalized settings, which have worked for me well. Since I only perform technical analysis on cryptocurrency pairs, I have adjusted the input variables to reflect a 24/7 market.
Conversion line 20
Base line periods 60
Lagging Span 2 periods 120
displacement 30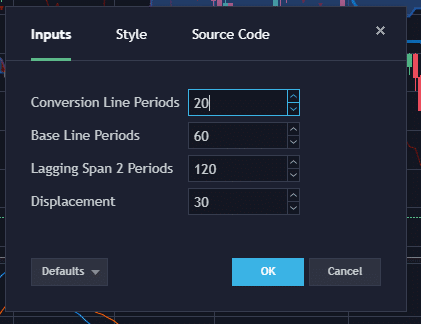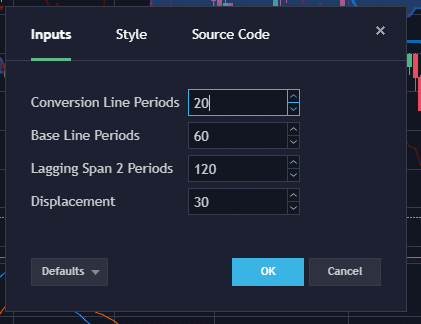 The following settings are only based on my preferences. This does not influence the calculations of the cloud.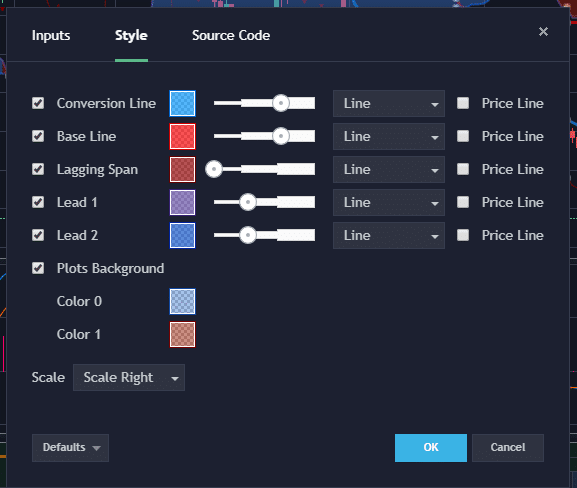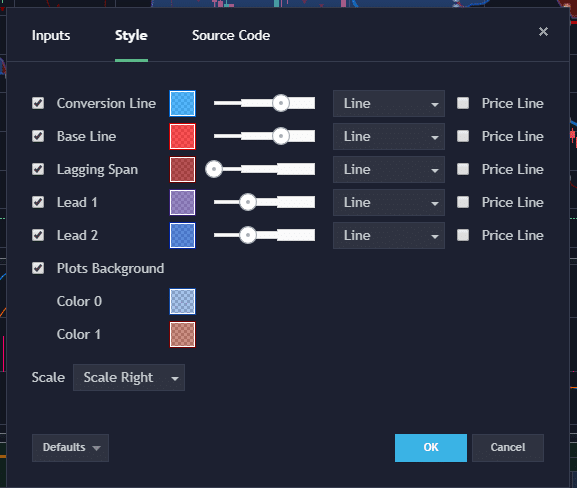 Terminology English/Japanese
Conversion Line = Tenkan-sen
Base Line =  Kijun-sen
Lagging Span  = Chikou Span
Lead 1 = Sekkou Span A
Lead 2 = Sekkou Span B
Plots Background Color 0 = Bullish Cloud Blue
Plots Background Color 1 = Bearish Cloud red
Displacement = Chikou Span/ +SenkouSpan A
Hope you enjoyed this post.