Understanding the Metaverse
The Metaverse is a virtual reality and a combination of multiple elements of virtual and augmented reality and video where users are connected to a world with a digital simulation where everyone is connected. This is fantastically immersive and is so well-made that it seems real. The metaverse is not quite like what you might have seen in science fiction movies but it has the potential to evolve into something amazing to "live" within a digital universe.                                                                     
Supporters of the metaverse envision its users working, playing, and staying connected with friends through everything from concerts and conferences to virtual trips around the world. The concept of the metaverse was thriving and rapidly expanding even before Facebook's rebranding to Meta and CEO Mark Zuckerberg's talk about "the metaverse" at great length. 
Now we can't escape the truth that the metaverse is here, and it will definitely stay here for long. If we look at the most basic definition of Metaverse, we can say it is a virtual reality that will allow people from all over the world to interact with each other as well as with the metaverse itself. Users will be often allowed to obtain things and items that remain theirs between sessions, or even they can own land within the metaverse. However, there are many ways to interpret that concept of Metaverse but this is the simplest and understandable explanation of the concept of the metaverse, and this will greatly evolve over the years.                                                                                                                                                                                                                                                                                                                                                                                                                            People will be able to access metaverse through smartphones, computers, wearable devices, and headsets (or a combination of all these technologies) and it will be everywhere wherever you are, such as at work, shop, exercise, socializing, watching movies, and gaming.
What does Metaverse Mean in Crypto?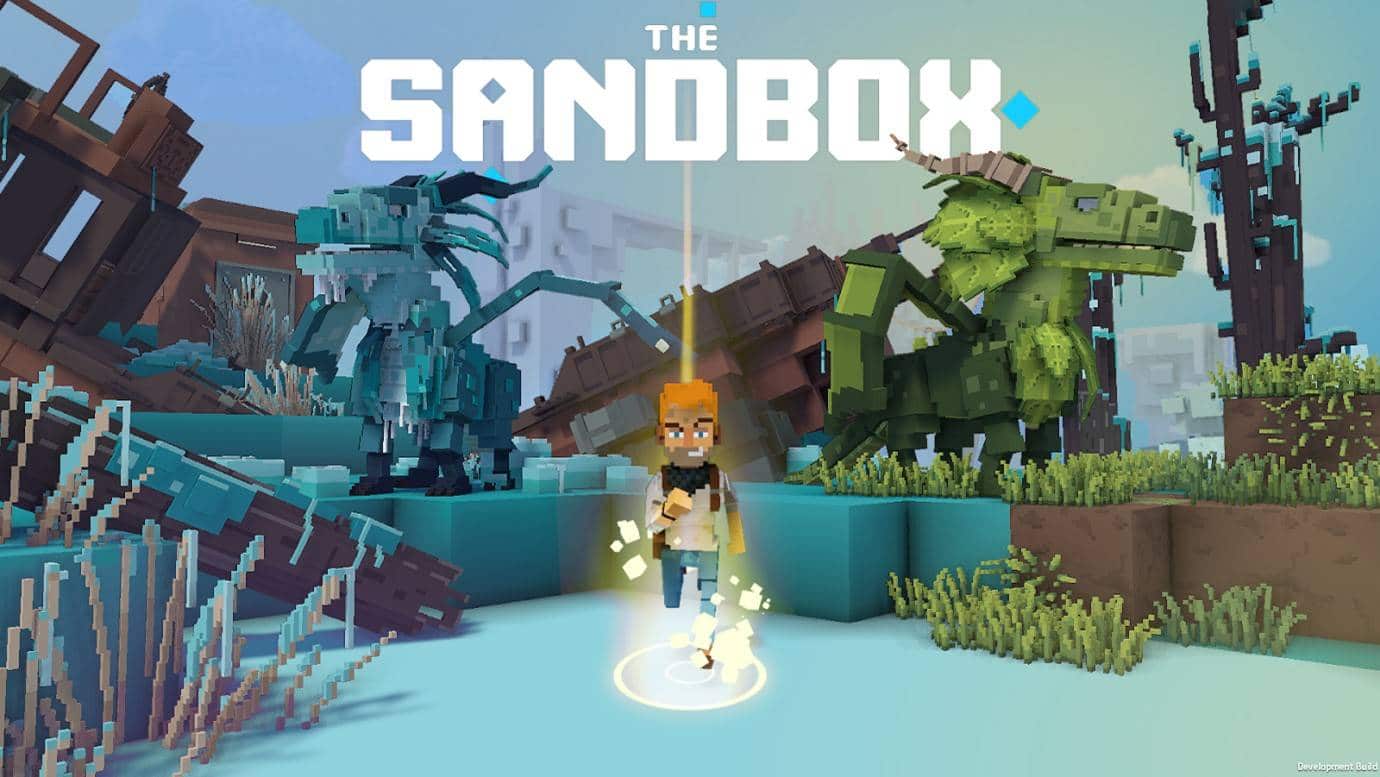 The metaverse in crypto means an immersive virtual world with blockchain technology and cryptocurrency. Crypto metaverses are immersive digital worlds with enormous social and economic potential. Their use of blockchain infrastructure enables them to tap into the wider crypto economy, making virtual gadgets exchangeable for actual economic value without the confinement of the metaverse. By incorporating the immersive environments of virtual reality (VR), the enticing playability of video games, the networked interactivity of social media, and the value exchange of crypto, metaverses are aligned to emerge as a vital element in the subsequent section of blockchain video games on the net.
Companies like Decentraland and The Sandbox have created digital worlds that integrate blockchain technology into open-world games in order to create structures like digital casinos and parks to monetize them. In Decentraland, the money used is referred to as MANA and is available to buy from exchanges like Coinbase. There are even casinos in Decentraland in which you can gamble in MANA, with sellers paid in MANA to show up for work.
What is the point of the Metaverse?
Whether in virtual reality (VR), augmented reality (AR), or genuinely on a display screen, the promise of the metaverse is to permit a larger overlap of our virtual and bodily lives in wealth, socialization, productiveness, and enjoyment. These two worlds are already interwoven, no headset will be required. Here you can think about the Uber app as an example which tells you via region data how far away the car is or how Netflix gauges what you've watched before making recommendations.
What is Metaverse NFT?
NFTs play a foundational role inside the metaverse, giving people complete possession in their characters, accumulated in-sport items, and even digital land. An NFT of a 259-parcel virtual property in Decentraland was just bought for more than $900,000, the largest sale so far.
Eventually, it'll be viable to shop for and sell virtual items from special games and universes on interoperable marketplaces. So, a person might be capable of selling their virtual plot of land within the Decentraland and can use that money to buy Fortnite skins or something else that is needed. Cryptocurrencies could become the sole legal tender used in the metaverse, with all digital objects and intangible objects being expressed as NFTs.
Metaverse Play to Earn Games
While crypto metaverses (NFT video games) are still under the early stages of development, those new worlds present exciting social and economic possibilities for the future. Crypto metaverses can provide users new approaches to play, invest, acquire, and interact and to earn from all of it. Furthermore, even though the myriad of singular metaverse platforms is rather noteworthy, it's the potential for the various metaverse games to interoperate with one another that might drive the budding blockchain gaming environment into a pillar of the global financial system. By incorporating the immersive environments of VR, the addictive playability of video games, the interactivity of social media, and the value propositions of crypto, metaverse games are poised to emerge as an imperative detail in the next stage of the internet.
What is Metaverse VR?
 "The metaverse VR" describes virtual worlds that exist merely in the digital space. Furthermore, the metaverse has been described as a scaled and interoperable community of actual-time rendered 3-D virtual worlds which can be scaled synchronously and constantly by means of an effectively limitless number of users, and with continuity of facts, together with identity, history, communications, and payments, ownership, and objects. 
Which companies are investing in the Metaverse?
The metaverse has the full potential to be as the internet, big, wide and global. At its core, the idea is like the internet but in the metaverse, our avatars could move throughout and participate in many virtual worlds. Here we will talk about some of the well-known companies that are already investing in the metaverse. 
Top metaverse companies
Fastly Inc. (FSLY)
FSLY operates an edge computing infrastructure-as-a-service (IaaS) platform that brings servers and other gadgets to the supply of information creation. Fastly's platform can flow 145 terabytes well worth of data per second throughout 28 international locations. Basically, it allows reducing the lag time and latency of decentralization. 
Nvidia 
Nvidia (NVDA, $297.52) has regularly been touted as one of the quality semiconductors shares to buy for the long haul. Not shockingly, its venture into the worlds of artificial intelligence (AI) and other fast-processing chips make it a powerful player inside the global of metaverse shares.
Roblox
ROBLOX is a very popular online video game. The company has 43.2 million every day active customers who logged 9.7 billion hours of engagement within the second quarter.
Roblox uses outdoor developers to build numerous video games, content material, and other leisure for its users. The firm makes money by promoting its digital currency that players can use to get admission to those games, reports, content, or even virtual clothing such as Gucci bags for their characters.
Meta 
Mark Zuckerberg and newly renamed Meta (FB, $341.13) set the degree for the company's metaverse vision in 2014, while the company bought VR start-up Oculus. In short, FB has had a hard time with the department in phrases of its social media operations and it always seemed like a fad commercial enterprise for the company.
Some more companies that are investing in metaverse are Autodesk, Shopify, Unity Software, Microsoft, Matterport, and Roundhill Ball Metaverse ETF. 
Roblox Metaverse
In the organization's latest income name with analysts, Roblox CEO Dave Baszucki referred to that the company's platform "welcomes six-year-olds and, at the same time, welcomes 30 years olds." Ultimately, Roblox sees its platform as a virtual region wherein these immersive experiences, like concerts, are "going on all of the time, simply as the play goes on all the time right now," Baszucki stated.
To make this occur, RBLX is spending a huge amount on talent and acquisitions to construct out its version of the metaverse. A top instance is its current buy of Guilded, a platform designed to connect diverse gaming groups.
As for the organization itself, Roblox keeps looking at growing sales from its platform and business version. For its today's area, the firm found out a whopping 126% year-over-year leap in income. This follows a 140% year-over-year sales increase within the first quarter. 
Given its management position inside the foundations of this subsequent wave of generation, this metaverse stock will be a powerful preference for portfolios.
What is the Facebook Metaverse?
Facebook CEO Mark Zuckerberg has recently announced that he's changing his company name to Meta Platforms Inc., or Meta for brief. But Zuckerberg and his crew are rarely the only tech visionaries with ideas on how the metaverse, with a view to hiring a mixture of virtual fact and other technology, have to take form. And some who have been considering it for some time have concerns about a brand new international tied to a social media giant that could get admission to even greater personal statistics and is accused of failing to prevent the proliferation of dangerous incorrect information and other online harms that exacerbate real-world troubles.
Is Meta a good stock to buy?
Meta is a pioneer inside the social media industry; its Facebook app is one of the oldest structures used these days. Over time, Facebook's popularity amongst young users has declined, giving up its cause apps like Snap and TikTok. Although Meta's Instagram platform nevertheless stays famous. 
If we take a look at the company's financials, Meta indicates that it is one of the most powerful commercial enterprise models in the world. The company is continuously excelling within the face of all of this drama, political threats, and pressure from Apple. Its everyday active users are growing by 6% year over year to at least 1.9 billion in Q3, even as growing its common revenue in step with the user by means of 27% to $10.00. Therefore, it is good to invest in Meta, it is a good stock overall. 
Best Metaverse Crypto Projects 
Everyone is talking about the Metaverse. That is why we are naming here the top Metaverse crypto Projects that have10x Potential. 
Top 6 Metaverse Crypto Projects with 10x Potential are:
Sandbox (SAND)

Decentraland (MANA)

Nakamoto (NAKA)

Metahero (HERO)

Star Atlas (ATLAS)

Bloktopia (BLOK)
What is the Decentraland Metaverse?
Decentraland (MANA), additionally referred to as a "virtual social world," includes a complete metaverse.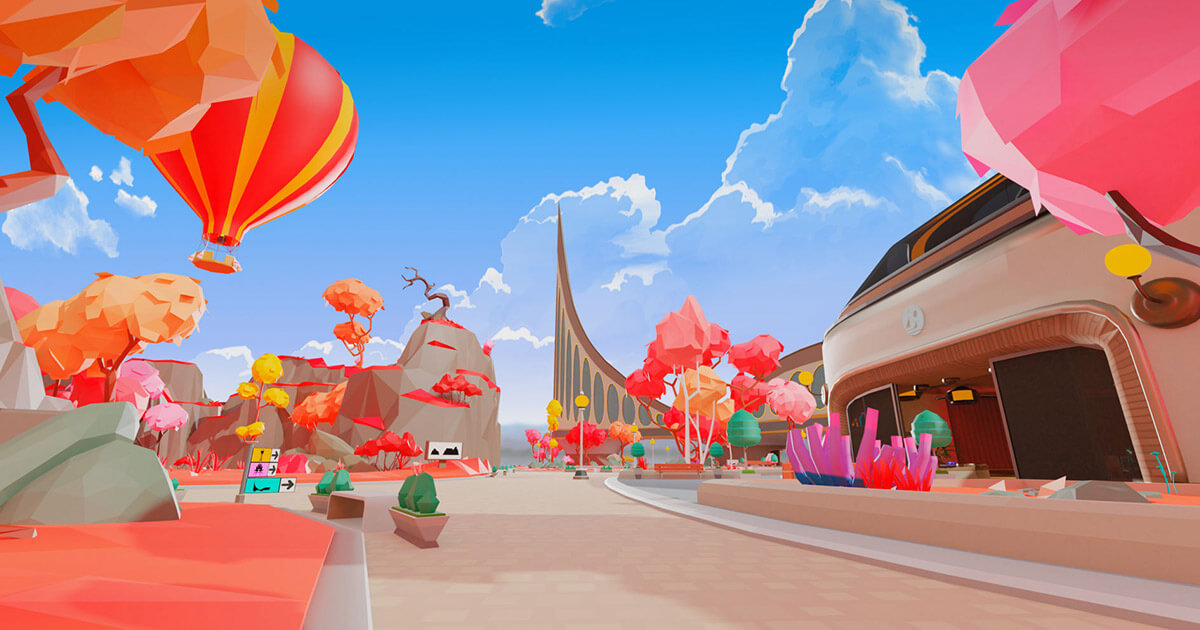 To position it succinctly, Decentraland, which debuted in 2015, is digital surroundings that resemble the physical world. You can attend online events, play online games, alternate digital products in marketplaces, and socialize with other participants from everywhere in the world. Decentraland can be purchased or offered on most cryptocurrency exchanges such as Binance, Coinbase, KuCoin, and Kraken. Players or users can secure digital assets possession with MANA and land is widely available. 
What is Star Atlas Metaverse?
Star Atlas is a next-generation gaming metaverse born from the convergence of current blockchain, real-time visuals, multiplayer video games, and decentralized financial technology. The Solana blockchain serves as the muse for Star Atlas. It can be used to purchase digital assets consisting of ships, crew, land, and gadget. 
POLIS is another in-game monetary system that may be received in Star Atlas and is in general used for in-game governance tactics. It may be bought or offered on main cryptocurrency exchanges which include FTX, Gate.io, Raydium.
What is Sandbox Metaverse?
The Sandbox is a virtual world where you can buy and promote virtual land and different property assets with the use of metaverse coins called SAND. You can monetize your digital experience with the power of SAND cryptocurrency.
The Sandbox is backed by SoftBank, one of today's most influential tech funding businesses. You can purchase, promote and stake your assets and virtual plots. It is a play-to-earn metaverse that allows you to select how you use it. You can create your very own sport, play different games, very own virtual land, and accumulate, create or take management of a property. The Sandbox's metaverse runs on the Ethereum blockchain which has top-high-quality protection, safety, and security. 
Where can I buy Metaverse Crypto Projects?
The modern-day trend is the Metaverse and the trend becomes your friend in crypto. Now to put money into any Metaverse is a little bit challenging with a bit of luck, first, you should explore and study all metaverse crypto projects available in the market because it is crucial to learn about the projects before investing. Once you learn about all the top Metaverse crypto projects available in the market, you can buy your desired project from its official website, for instance, Decentraland is one of the most popular metaverse crypto projects and you can create, explore, and trade this project via its website https://decentraland.org/. 
How to invest in the Metaverse?
Investing in the metaverse is quite easy and interesting. For instance, if we see Sandbox (a metaverse crypto project) is now in the spotlight as a metaverse platform. First of all, as an investor or buyer, you should keep an eye on all the spotlight projects available on the market. 
As we have already seen that the SandBox is a virtual metaverse that lets users build, own, and even monetize their virtual experiences. In order to take part in The SandBox project for investing, you may need to own a token referred to as SAND. This metaverse cryptocurrency is needed for playing virtual video games, shopping for virtual systems, and customizing your avatar. You can also earn SAND through gameplay. This also means that Sandbox is a play to earn game. 
Other tokens which have caught metaverse investors' eyes include Decentraland (MANA), MetaHero (HERO), and more and the process of investing is almost similar to Sandbox.
Metaverse Index
The Metaverse Index (MVI) is designed to capture the trend of entertainment, sports, and business shifting to take place in virtual environments. Metaverse's current price is $328.41 with a change of -6.64%. the market capitalization is $66.78M and the volume is 2.53M. Its current supply is 203,343 and the streaming fee is 0.95%. 
What is the best Metaverse? 
Decentraland is a virtual reality platform where you can buy, sell and control your virtual assets (known as LAND). MANA is the local cryptocurrency of Decentraland that is used to offer you the power to get access to interactive apps, pay for goods and offerings, or invest in greater assets. This is considered one of the best Metaverse among all the metaverse crypto projects because it is well-established metaverse crypto and is highly attractive and easy to use even for novice users. MANA additionally has a spike of over 100% and peaked at a record excessive of $4.16 as soon as Facebook's announced converting its name to meta which sparks new interest in digital assets tokens.
Conclusion
Although metaverse is being designed and implemented in a well-established manner with blockchain technology, it is still evolving, which means it is in its initial stage. While there's plenty of hype surrounding what is on the way to look like, a good deal of uncertainty keeps swirling across the value of non-fungible tokens as well. However, many NFTs, have validated their capability for growth and possibility, that is why people are an increasing number of coming to look them as an investment opportunity. The metaverse has the capability and potential to open several doors to the virtual world, but the real promise ultimately relies on the users.