Altcoin Price Predictions

Bitbanks is a prediction engine that shows real time charts with updates every 5-10 seconds.  The prediction engine is constantly improving and learning with additional data in the market both through manual and automatic indexing, analysis and backtests.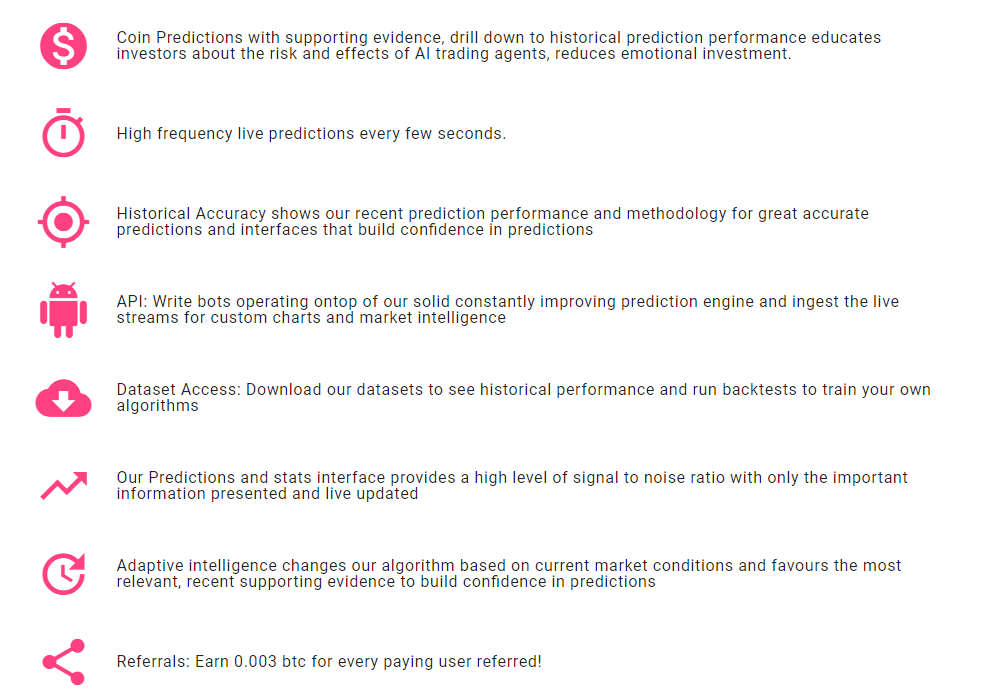 The following indicators are available in their prediction table:
market
spread
orderbook
trade wave distance to midpoint
weighted trade slope
projections
buying information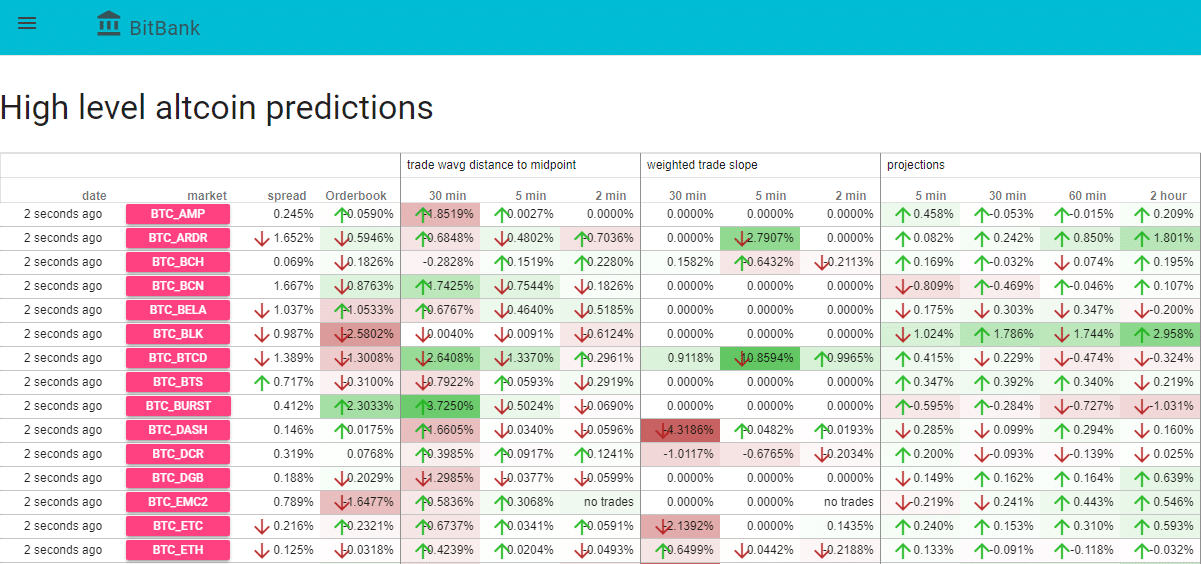 You can sort the predictions from lowest to highest to find profitable trading pairs. The image below shows the price projection from highest to lowest on the two hour time frame. An important thing to note is that shorter time-frame predictions are more accurate than longer time-frame predictions.

When you click on a trading pair, you can see the different prediction plotting graphs; waveg distance to midpoint and orderbook imbalance.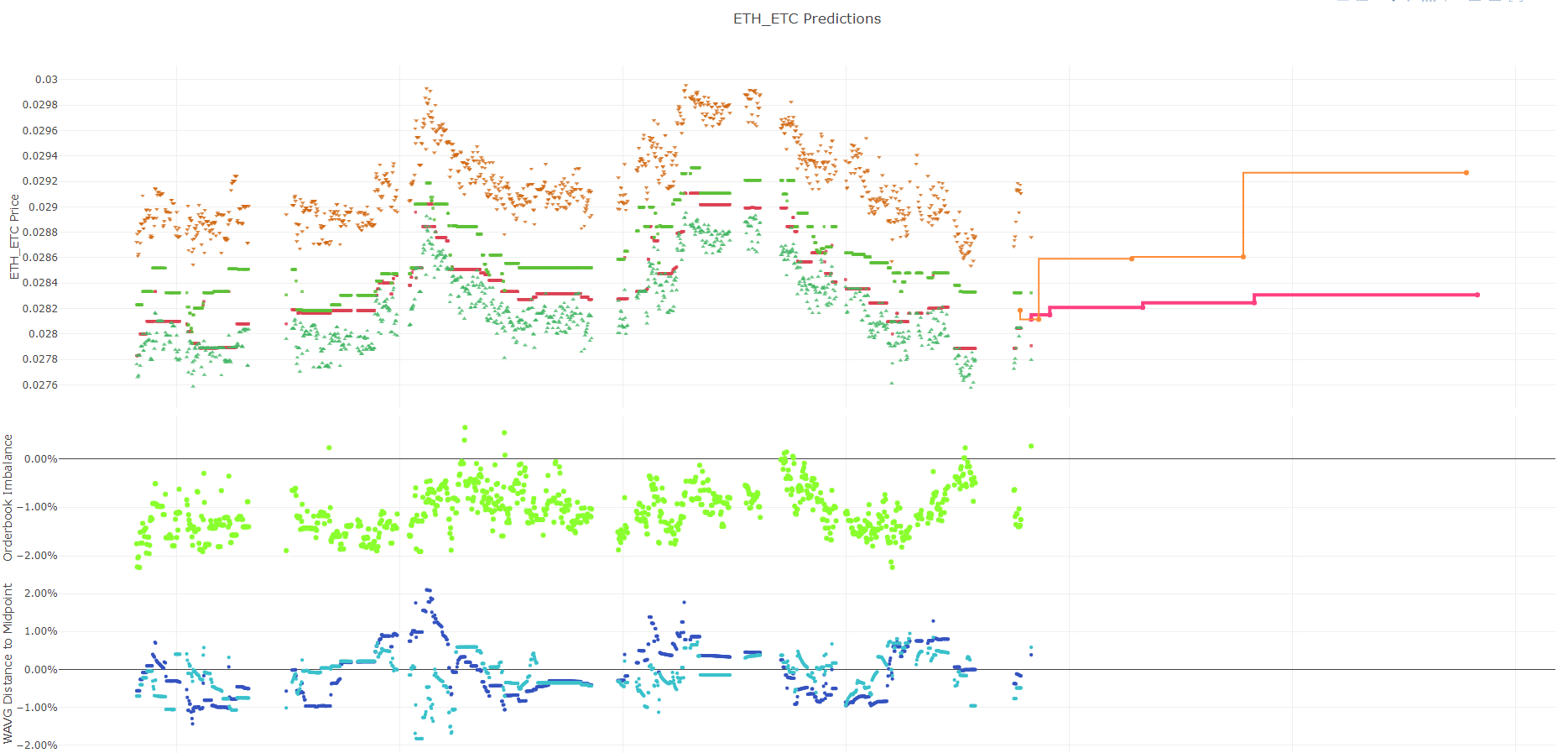 buy and sell recommendations:

Usecase
The most useful usecase would probably be for a trading bot.  For manual trades there are not enough tools to search the predictions for specific altcoin pairs.
Bitbanks Pricing
3 months  $315*
6 months $532*
1 year $957*
*Prices calculated for the following value 1btc = $10500

Bitbanks Improvement
A small drawback of the tool is that there are no option to search different altcoin-pairs or the ability to add pairs to a watch list.
The two improvements would drastically improve the value of the tool.
Trial Period
I highly encourage you to test the prediction engine for free here, or by clicking the image below:

Disclaimer: This post contains affiliate links.