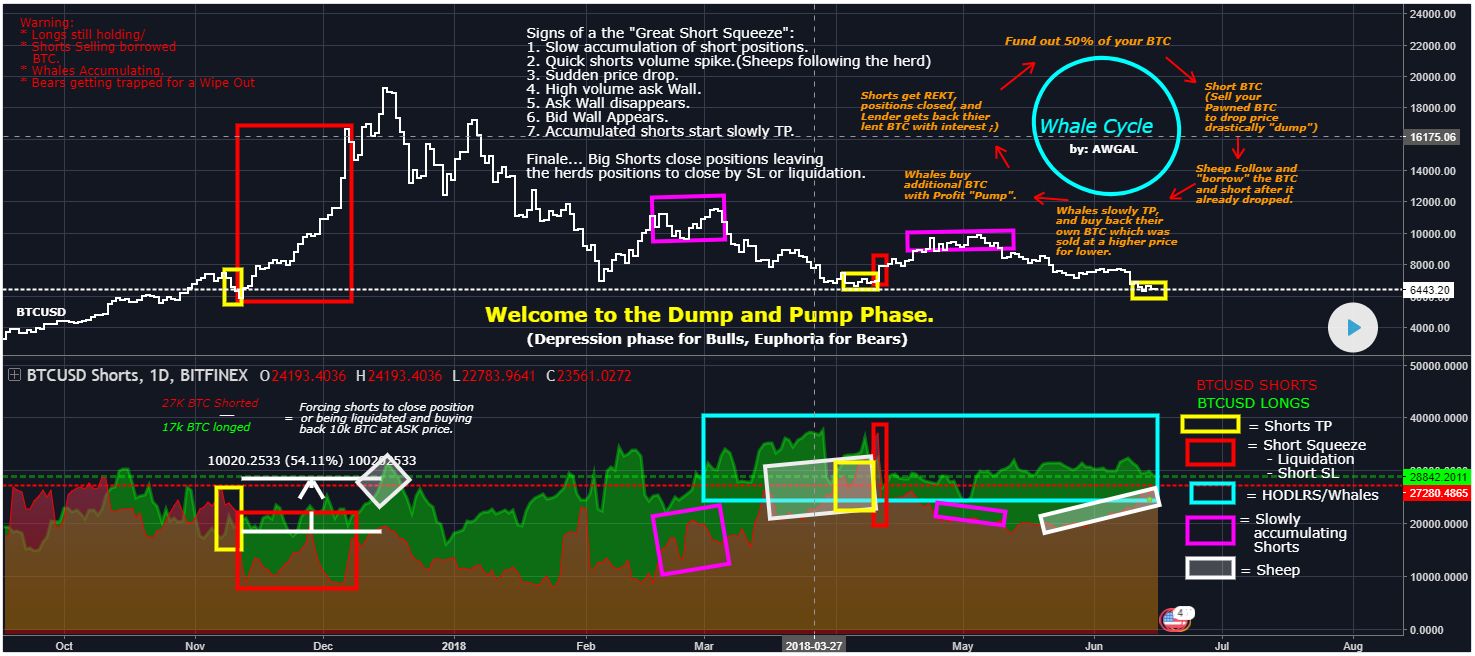 Awgal posted an interesting chart on tradingview that explains the whale cycle well based on the btc/usd pair. However similar patterns can be observed with other pairs as well.
The image is pretty much self-explanatory
Signs of a great short squeeze:
Slow accumulation of short positions
Quick shorts volume spike
Sudden price drop
High Volume ask wall
Ask wall disappears
Bid wall appears
Accumulated shorts start slowly to bleed out
At the moment the best bet is to accumulate slightly under the support line. We have had a triple bottom which is a good sign.